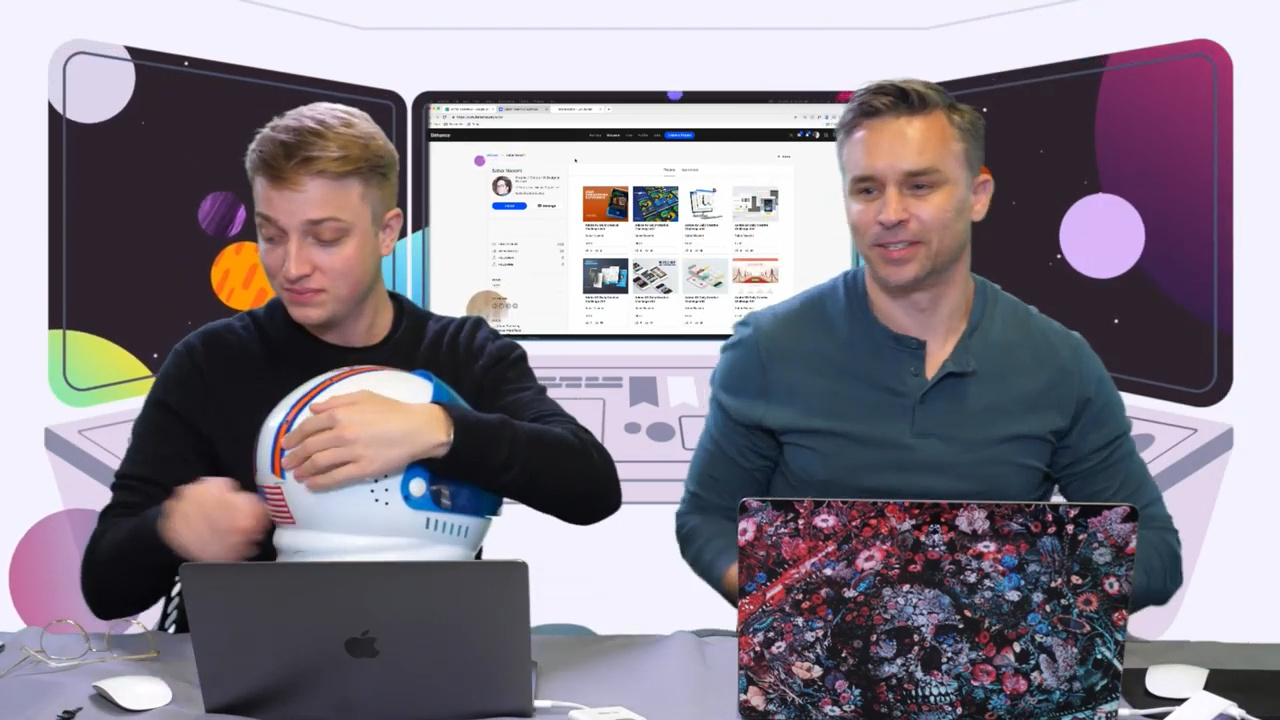 My Behance profile got reviewed on Adobe Live TV.
I was watching this live stream from Adobe TV on my second monitor, while working on the other monitor, when all of a sudden I heard:
Congratulations to Saber Naeemi…
And yes they reviewed my profile. Well, on every live show, there was this submission form where you could submit your profile URL. They would then select one winner to be reviewed on air. So I was selected and they reviewed some of my old projects that I did for Adobe XD Daily Challenge on 2018.
Here is the part when they review my works:
Saber Naeemi on Adobe TV
Now the Adobe TV is a very resourceful place for all the people who are somehow active in the design and media industry. There are side groups you can join and it is a very interactive environment where you can ask questions, take challenges, share your works for reviews and much more.
I would strongly recommend checking it out to anyone who wants to actively update their skills and knowledge or to be in contact with a large community of creative artists.
See you around,
Saber.