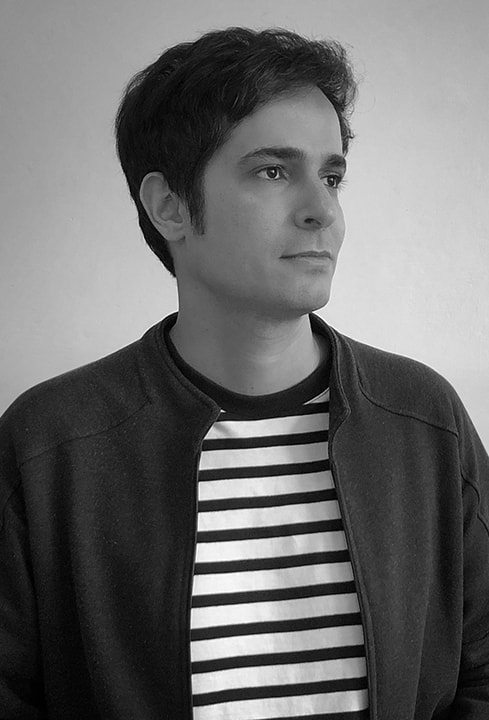 Saber is a Graphic Designer with years of professional work experience. He has worked freelance and had full time jobs as a Digital Content Creator, Visual Communication Designer, UI Designer, and Motion Designer.
He has a strong passion to create visually appealing and stunning designs that perfectly communicate to the audience. He always looks for new and exciting design challenges, and excited to see where the career will take him next.
In addition to graphic design, he also has experience in UI Design and Motion Design. He enjoys creating intuitive and user-friendly interfaces for websites and apps. Motion design also allows him to bring his ideas to life in a dynamic way. He finds it especially rewarding to see designs come to life through animation. The process of creating motion graphics allows him to be very creative and expressive.
More details about his professional experience and skills, are available in his LinkedIn profile. In case you want to talk, we can arrange a 🍵 or a video meeting. Feel free to get in touch through the contact page.
Providing a wide range of creative services to the people and businesses.
Graphic Design // Art Direction // Branding // Logo Design // Motion Design // Asset Animation // Naming // Brand Guidelines // Signage and Wayfinding // Typography // Editorial Design // User Interface (UI) Design // Advanced Photo Editing // WordPress // Packaging Design // Print Design // Sound Design // Layout Design // Visual Identity Design // Visual Communication Design // Content Writing // HTML // CSS // Making it pop // Making Logos Bigger
Some of the clients
Proudly served some of the most renowned names
What people are saying
"Saber is an extremely proactive designer and project manager, able to convey his ideas clearly and decisively. He can meticulously take corporate core values and incorporate them into his aesthetically pleasing design. His designs and creative ideas breathed new life into our company. Saber is easy to work with and always professional."
Arman Khosropour - Business Analytics Manager, CBAP
"I have known Saber for many years, working closely with him we have done many different projects in which he was responsible for the management of the project or development of contents for websites and channels. He is a critical thinker and big problem solver he skillfully conceptualizes, applies, analyzes, synthesizes, and evaluates information gathered and reflects on any project on hand to perform at his best."
Samira Hazari - Cambridge Certified Trainer, IDP
"At the beginning, I couldn't imagine what I will receive from your work. After delivery, I was fully surprised for the effective story, high professional editing, and attractive effects that you collect all in one full of feelings video. Thank you Saber for doing the job more than my expectations, on time and at budget ."
Dr. Sadegh Yazdani - Chairman of the Board, IRAACE
"When you hand over the design work for your business to somebody with high amount of expertise, and the one who is very passionate about his professional working field, you would experience a sense of certainty. If you are not big brand, you would still feel being one, and even if you are a well-known brand, he would show you your weak points. He would take care of them for you exquisitely. This is the marvelous experience we have always had when working with Saber."
Farhad Eshaghi - Data Center Manger, Pars Online & CEO of Gardoon Studio
"I've never seen and worked with anyone as creative as him in my entire life. His skills are limitless and he can do anything related to graphics. You can give him an idea, pieces of videos, subject or photo, and receive a great animation, a perfect video, an informative document. His proficiency in Adobe Creative Suite is remarkable and he can almost utilize any of its products. Team work and patience are two bold aspect of his personality which help a lot during tough projects and time shortages."
Mahmood Afshari - CTO of Parsnet, Pars Online Group
Whatever your creative needs are, Saber is looking forward to hearing from you.